Our company
Manufacturer of hunting equipment since the age of 22, E. Hénon had certainly found his vocation. In any case, it is the passion that led him to grow up in collaboration with the actors of trapping and hunting and to settle down in the 90's.
Meetings with people in the field allowed him to develop very innovative products. Mr Billard was the first to show his confidence in the company's know-how and it is with the greatest respect that the whole team pays tribute to him.
Since 1995, Hénon's priority has been to meet the needs of land development.
The evolution and development of the company is proof of a daily know-how thanks to a small organized and conscientious team of which the manager is proud. Some welders have already celebrated their twentieth year in the company. Their speciality, a guarantee of quality and know-how, does not prevent them from adapting to production needs.
Each member of the team is versatile in the manufacture of quality cages, traps, laces, watchtowers... the objective being to respond to your needs as best as possible with reactivity.
Specialists trained in numerical control are at your disposal to develop the products.
E. Hénon, both at the heart of production and in the field, has replaced certain traps and is constantly innovating in new products: the galvanised metal watchtower and the aluminium dog carrier (internal links at the bottom of the page).
The company is materially and humanly well equipped to meet any need for hunting territory management, any pest problem, and any dog owner. Today, the quality of Hénon products is known and recognized in the field of hunting management.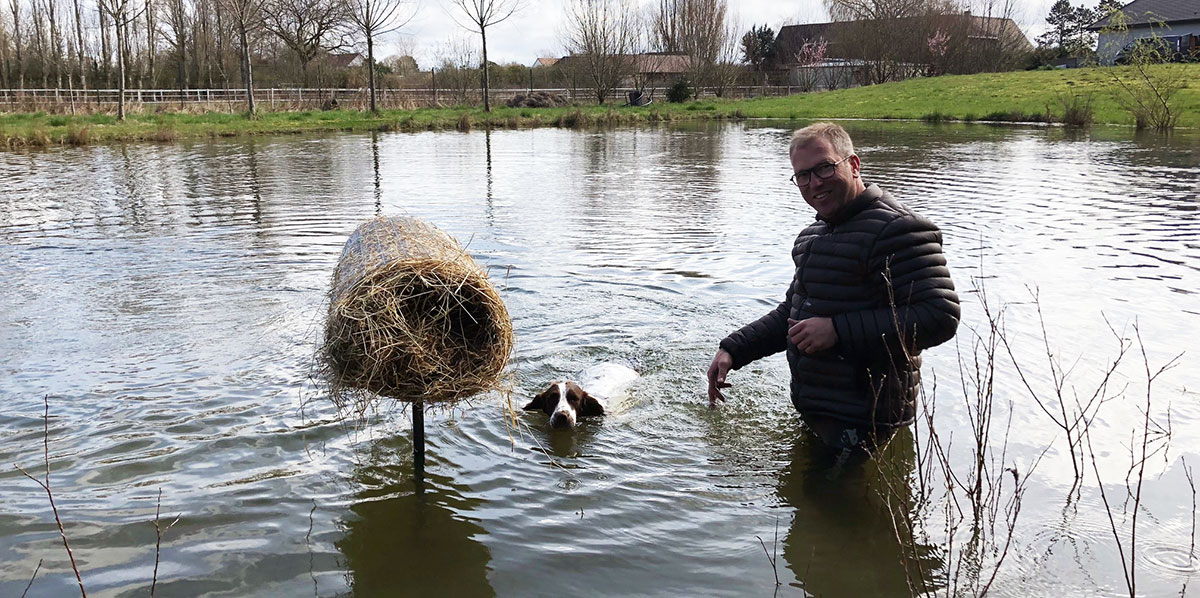 Innovations :
- The PBR fox trap, or billiard trap on the market since 1998, then designed in stainless steel - Hénon is the 1st official manufacturer of the billiard trap.
- Pierre Billard, a seasoned trapper and in perpetual quest for new trapping techniques, was the inventor of the PBR fox trap, registered the patent for the trap and gave exclusivity to E. Hénon for manufacturing and marketing.
- The Hénon garden weasel cage since 2006, invented by Gilles Delplanque, is also a product manufactured following the advice of this experienced trapper.
- Galvanized metal watchtower
- The Alu dog carrier